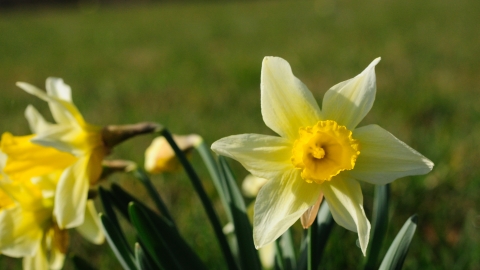 Betty Daw's Wood Members' Exclusive Tour
Location:
2 miles north west of Newent, at Four Oaks near Oxenhall,
Newent
Discover Betty Daw's Wood, part of a large ancient woodland best known for its spectacular show of wild daffodils from early March to early April.
About the event
Come along to this members' exclusive tour and take a behind-the-scenes look at one of our key nature reserves.
Refreshments of tea, coffee and cake will be available to purchase.
To read our Events Cancellation Policy, please click here.