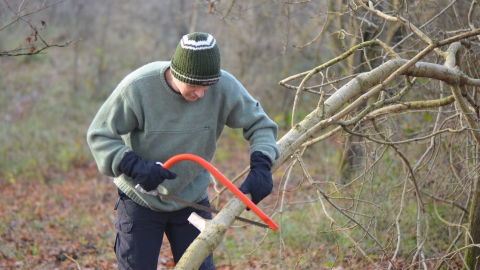 Cake and Conservation
Location:
Box Wood,
Box village,
near Stroud,
Gloucestershire
Help us look after this beautiful woodland and try your hand at coppicing with GWT Reserve Manager George Griffiths.
About the event
Learn about and participate in our conservation work on this beautiful nature reserve and be rewarded with cake.
Minimum age: 18 years old. 
To read our Events Cancellation Policy, please click here.