Greystones Grand Opening 2018.
The new Visitor Centre at Greystones, including a café and Discovery Barn, is officially open to the public as of Summer 2018! Many successful events and one-day courses for adults and children have been taking place since June, and we have plenty more coming up. Be the first to find out about new events and openings by signing up for our e-newsletter, and check out our events page to find out what is happening next...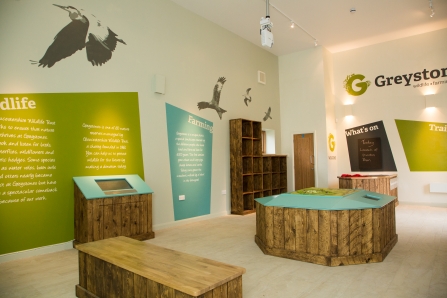 Visitor Centre and Cafe Open
Explore this fascinating nature reserve situated on land with a history stretching back 6,000 years...
Take a look in our Discovery Barn to find out about Greystones' role as one of Europe's earliest known towns, its Neolithic beginnings, and how we manage the land for wildlife. Greystones is nationally recognised for its wild flower meadows and for its important historic remains. It boasts many species, including water voles, barn owls and otters which were at risk of extinction but have made a spectacular comeback because of our conservation work. 
After taking a map and following one of our fantastic and informative walking trails, come back to our cafe to enjoy a snack or some lunch, including our range of sweet and savoury afternoon teas,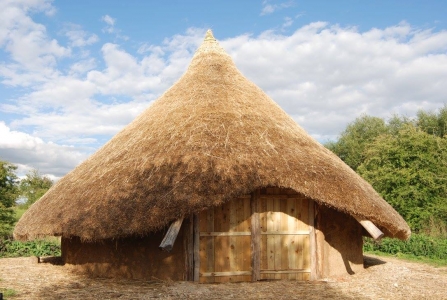 Replica Iron Age Roundhouse
With the help of Gloucestershire Wildlife Trust staff, a professional thatcher, and the dedication of dozens of volunteers who contributed over a thousand hours of work, Greystones now has a replica Iron Age roundhouse, constructed from oak, hazel and ash. Greystones was an important place during the Iron Age 2,500 years ago, and with our Roundhouse we aim to bring the history of the site to life.
The Roundhouse is open to the public during certain events and to school groups who book on to one of our Iron Age lessons.
Uncovering Greystones' past
Greystones has long been a special site for archaeology.
Five skeletons discovered at Greystones by archaeologists dating back to the Middle Ages over 2,000 years ago are held at the Corinium Museum in Cirencester.
Researchers from the REFIT project at Durham University have worked with local volunteers to study how the landscape has changed at Greystones.
Check out a blog from the REFIT project visit to Greystones here and watch a video looking at their work on the site below...