During this difficult time, we know how important it is to get outdoors for fresh air, exercise and to immerse yourself in nature.
We, like everyone else, are doing everything we can to keep visitors, staff, friends and family safe. That's why we've put together some helpful guidance for how to spend your daily outdoors time as safely as possible.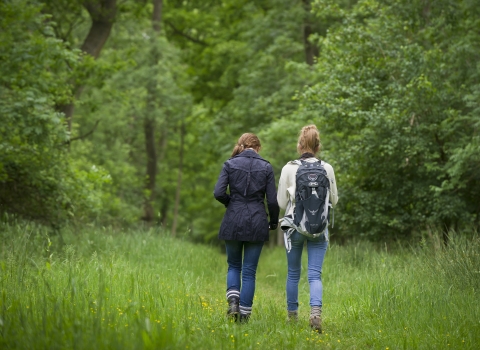 Stay local
Following Government guidance will help us to prevent the spread of coronavirus to those more vulnerable than ourselves, and ensure that the NHS can continue to manage patient numbers.
With this in mind, you should only be heading out once a day to spend time outdoors and you should be staying as close to home as possible; only visiting green spaces you can walk to from your home.
You should only be using your car for essential travel. Visiting a wild space or nature reserve - even if it is to take your daily exercise - does not count as essential travel. 
Save exploring a more distant nature reserve and why not see if there's one on your doorstep instead? If not, there may be a green space you can walk or cycle to easily from your home. 
You can stay up to date on government guidance here www.gov.uk/coronavirus
Maintain social distancing
It's fine to walk with other people from within your household, but please avoid being within two metres of other visitors and avoid gathering in groups wherever possible.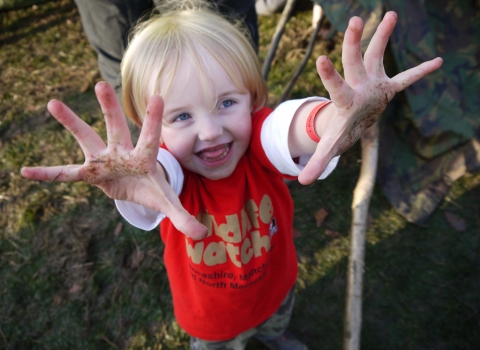 Wash your hands
It may feel like you haven't come into contact with anything whilst out in the great outdoors, but you may have opened and closed gates, sat down on a bench or touched a sign or bin.
Whilst outdoors, avoid touching your face. You should also clean your hands before leaving the house (ideally with an alcohol-based hand sanitiser) and wash them thoroughly when you arrive home.
We hope you enjoy your time outside and that it provides some relief from all that's going on. Please share with us, and others who are less fortunate and not able to get outside, when you spot any signs of spring by finding us on our social media channels @gloswildlife using the hashtag #gloswildlife.