A groundbreaking study, launched by Sir David Attenborough, finds wildlife in decline with six out of ten UK species threatened.
In 2013, a groundbreaking study, launched by Sir David Attenborough, found that wildlife was in decline with six out of ten UK species threatened.
25 conservation organisations joined forces across the UK to call on people to take action.
The inaugural State of Nature report is the first of its kind to document the status and population trends of animals and plants in the United Kingdom and its Overseas Territories.
The State of Nature report found:
The total number of larger moths had fallen by 28% since the late 1960s and two-thirds of the 337 species monitored had declined, and 37% by more than half;
72% of butterfly species had decreased over the previous 10 years, including common garden butterflies that had declined by 24%;
The UK has lost 44 million breeding birds since the late 1960s;
In 16 counties, one plant species went extinct every other year;
Britain's mammals have seen losses and gains, with decline of hedgehogs, the ongoing loss of red squirrels, and the recovery of otters;
In 2010, Norman Maclean's book Silent Summer summarised dramatic declines in the UK's insect populations, and concluded that 'our wildlife is clearly in for a bumpy ride'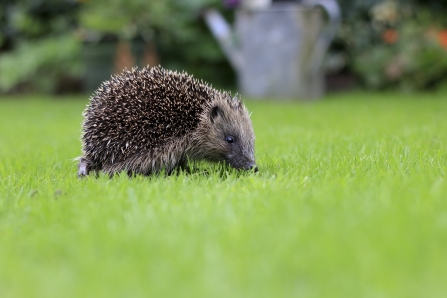 In Gloucestershire, the county's natural environment has been going through unseen and unprecedented change that threatens to impact on our wildlife, health, wellbeing and the economy.
2011
In 2011 the Trust produced its first State of the Environment which identified the scale of habitat loss and development within Gloucestershire. The Trust intends on producing a report each year indentifying key issues for Gloucestershire's wildlife and wild places.
2012
In 2012 we are focusing on the importance of brownfield sites for wildlife and asking councils to ensure they understand the ecology of brownfield sites before they grant permission for further development so important wildlife sites aren't destroyed for good.
2014
In 2014 we are warning of the impact of invasive non-native species to Gloucestershire's native plants and animals. The report highlights three species - Himalayan balsam, muntjac deer and American signal crayfish - which are out of control in Gloucestershire and altering long established habitats, pushing some native species to the verge of extinction.
2015
In 2015 we published a State of the Natural Environment Report which states the area - known as the Golden Triangle - is the county flower's only remaining stronghold in the county.
An increase in ploughing and the introduction of non-native wild daffodil species in recent years, have seen the delicate flowers come under threat.