Meet the members of our Senior Management Team who lead on the day-to-day running of Gloucestershire Wildlife Trust.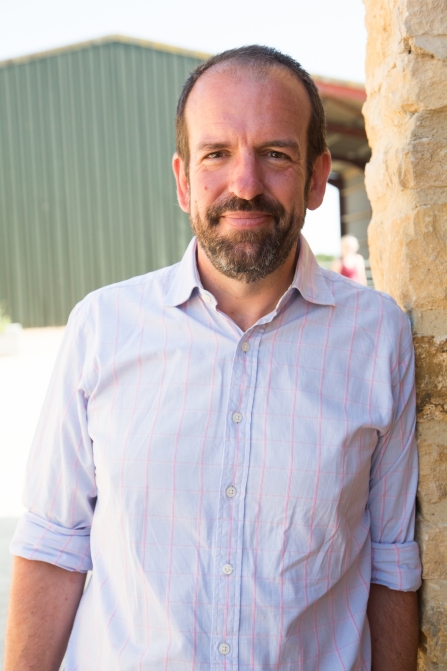 Roger Mortlock - Chief Executive
Roger was appointed Chief Executive in 2013 after joining from the Soil Association where he was Deputy Director and Chair of the Food for Life Partnership. He is responsible for running the organisation and working with colleagues and Trustees on deciding the Trust's priorities for the future. His career started with working for the environment partnership, UK2000, and has also held policy and communication roles with the Royal Shakespeare Company, the Royal College of Nursing, the NHS, and Community Service Volunteers. Roger is also vice-chair of the Gloucestershire Local Nature Partnership and chairs the Soil Association Land Trust, as well as being a trustee of the Bat Conservation Trust and Hawkwood College.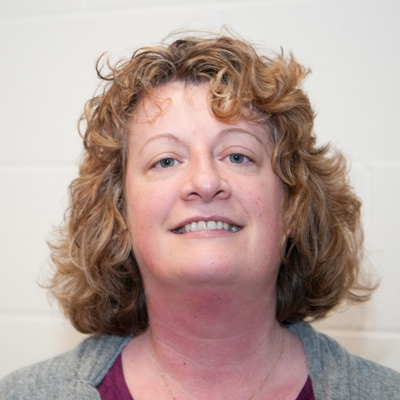 Elaine Ward - Director of Finance & Assistant Chief Executive
Elaine began working at the Trust in 2006 and is responsible for managing finance, commercial business development, HR, IT and admin support for the Trust and its trading subsidiaries. She has worked in finance and HR management in the charity sector since 2000.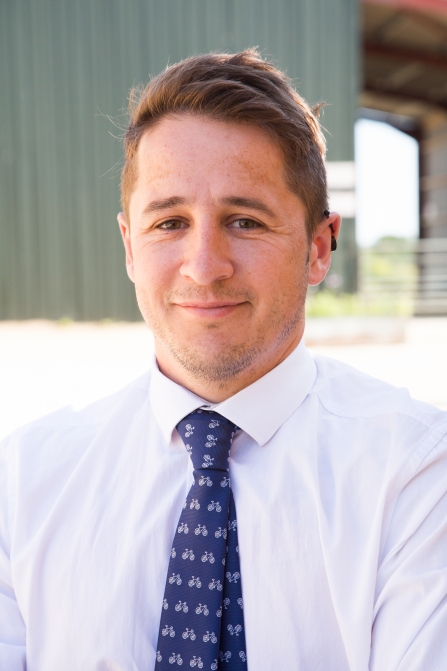 Gareth Parry - Director of Conservation
Gareth started at the Trust in 2014 and as Director of Conservation oversees the Trust's conservation work, ensuring it's evidence based and delivering the best possible outcomes for wildlife. He also works with Local Authorities and other partner organisations to integrate wildlife restoration and natural solutions into key policies and plans. His wildlife story began as a 5-year-old watching dragonflies and butterflies in the garden from a makeshift bin-bag hide, and began his career working in the Ecological Research Team at Swansea University, predominantly studying carnivore ecology. He later worked for Shropshire Council's ecology team and initially joined the Trust as Head of Community Programmes before moving into his current role in April 2018. His research interests are carnivore ecology, ecological monitoring and human-wildlife conflict.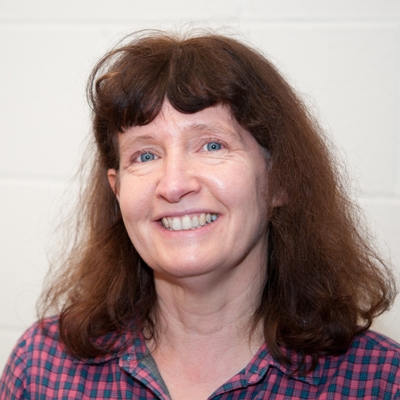 Liz Parker - Project & Monitoring Manager
Liz joined the Trust in 2007 and has undertaken a number of roles in the time she has been with us including Living Landscapes Manager.  She currently has a varied remit covering overseeing the creation and delivery of our Strategic Plan and Business Plan, governance and liaison with the Board of Trustees, monitoring of all of our projects, data protection and project management standards. Liz's background is in project management specialising in IT systems for charities and universities.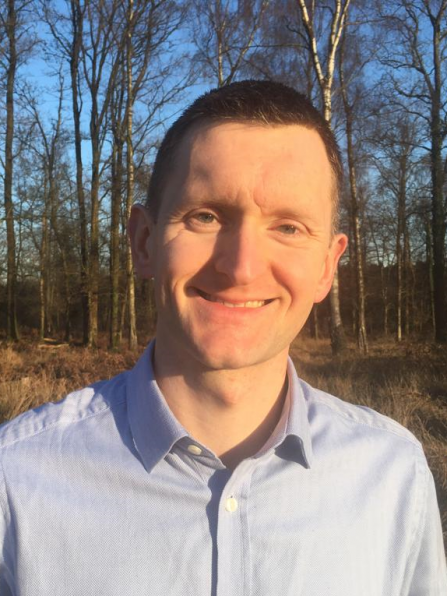 Adam Taylor - Head of Land Management
Adam joined GWT in 2013 and leads two teams of staff that deliver the Trust's practical conservation work, plus advice to farmers and landowners.
In his time at GWT, Adam and his team have expanded the area of land they manage and advise upon, created the largest conservation delivery team in the county, delivered award winning natural flood management work in Stroud and launched the Pine Marten reintroduction project in the Forest of Dean. Adam is now working towards a Masters in Business Administration (MBA) at Warwick Business School.
Before joining the Trust, Adam worked in his home county for Essex Wildlife Trust as Living Landscapes Co-ordinator, having previously been a Nature Reserve Warden at the same organisation. Before entering the conservation sector Adam worked as a management consultant in London, advising government agencies, and as a personal trainer in Harley Street.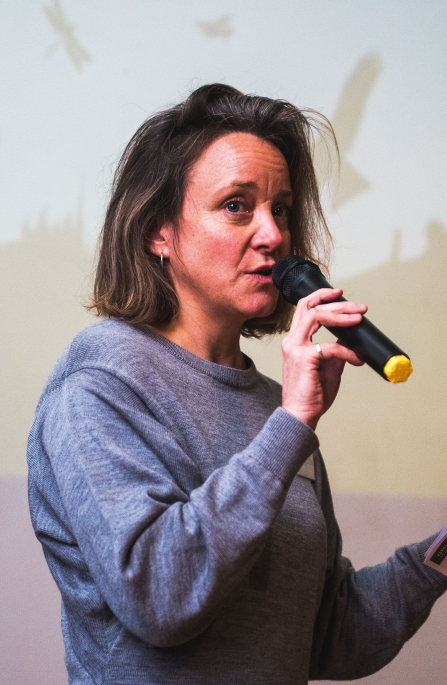 Lorna Fox - Head of Community Programmes
Lorna joined the Trust in 2018 and leads our community engagement team to fulfil our strategic direction of inspiring communities to get out into nature. With a background in community engagement and education in the natural environment, Lorna has previously worked as Head of Formal Learning at WWT and as South Regional Manager for London Wildlife Trust where alongside her work leading the south regional team on learning and community engagement projects, she was part of the founding team for the Woodberry and Walthamstow Wetlands. Her conservation career started at Dawlish Warren National Nature Reserve and she's worked in marine conservation with the Royal Geographical Society. Lorna is also a qualified primary school teacher and worked as Head of Science and Sustainability for five years at a large-scale primary school in London. Her interest in education continues today and she's currently a governor for a large and diverse secondary school in Bristol, while she sits on the Learning Outside the Classroom Natural Environment Sector Committee and Conservation Education Committee for BIAZA. When not working Lorna is most likely to be found up a mountain with her family, her dog and an ID book under her arm.
Ian Farthing - Head of Fundraising and Communications
Ian has nearly 20 years experience in fundraising, specialising in strategic planning, research, implementation and reporting. In 2010 he was appointed to the leadership team at Cafod (a major overseas aid agency) as Head of Fundraising where he was responsible for the planning and implementation of fundraising strategy across a number of donor income streams, achieving income of £35m p.a. He is an active member of the Institute of Fundraising and bound by its Code of Conduct. He holds the Institute of Marketing Diploma and the Market Research Society Certificate and Diploma.