Gloucestershire Wildlife Trust was founded in 1961 by a group of volunteers, led by Sir Peter Scott, who recognised that local wildlife was under threat.
Since that first meeting, 60 years ago, the Trust has grown and now has over 450 active volunteers and 27,000 members! Here are just some of the key events over the past 60 years...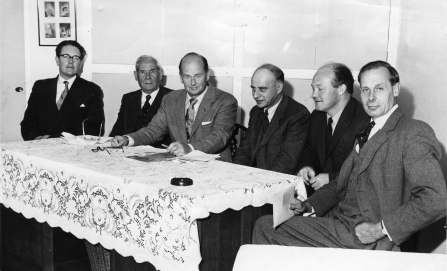 1961

In 1961 the natural wealth of wildlife had been badly affected by post-war farming and the building of new housing and transport links. Gloucestershire's characteristic pre-war species such as the otter were facing local extinction.

The Trust's home was in Community House, College Green, next to Gloucester Cathedral, a location for TV dramas and Harry Potter film shoots.
1962

Brian Clarke

The Trust's first nature reserve was Badgeworth Pool.

At the time it was England's smallest reserve at 290m².

It was the only known UK location for the adders-tongue spearwort - (Badgeworth Buttercup).
1964

A nest box scheme was started at Betty Daw's Wood nature reserve. It was a great success and helped many species such as the nuthatch wren and marsh tit to breed.
1966

The Trust leases Five Acre Grove, one of the few surviving ancient woods in the Severn Vale.
1971

The Trust moved to Church House at Standish, Stonehouse, when it outgrew its premises at Community House.

By our 10 year anniversary, 33 nature reserves were managed, and five awards had been received for European Nature Conservation Year.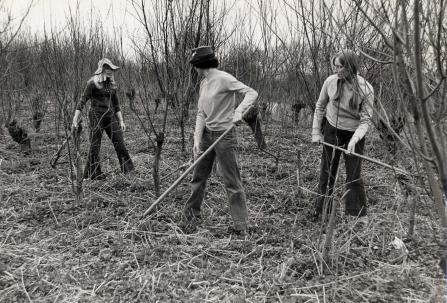 1983

Cannop Bridge Marsh nature reserve opened to the public, it is surrounded by relics of the area's industrial heritage.
1992

Sir David Attenborough opened new headquarters at Robinswood Hill Country Park in Gloucester.

Officially launched by Professor David Bellamy, Gloucestershire Wildlife Trust's name also became official in this year.

Previously the Trust had been known as The Gloucestershire Trust for Nature Conservation.
1995

The Trust was one of the first charities to receive an Investor in People Award for our long standing commitment to our staff and volunteers.
1997

HRH The Prince of Wales opened Lower Woods nature reserve.
2000

The Trust organised one of the first Biodiversity Action Plans. Its benefit was to provide a framework for organisations that should include wildlife conservation in their work.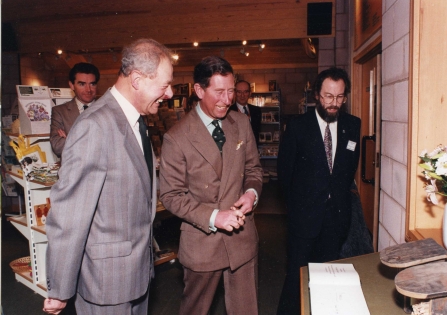 2004

The Trust received a special 10 year award from Investors in People.
2008

Gloucestershire's first living landscape (The Severn Vale) was launched.
2010

The Trust gained its 25,000th member.
2011

The Trust began its 50th Anniversary with a huge number of events to celebrate the milestone.