At this time of year we're usually out and about fundraising at festivals, shows, shops and garden centres. But income has dropped drastically and we're left with a 20% hole in our bottom line. The next few months will see our work begin to suffer.
We've already had to cancel or postpone the various projects Gloucestershire Wildlife Trust had planned to restore or develop local nature areas. We risk losing the vital role we had in protecting the wildlife and wild places around Gloucestershire.
We've taken advantage of government support including the furlough scheme but we are still facing a hole in our income. Plus we've been forced to make some unwanted, more permanent reductions. It's a terrible situation. But you can help.
Support the COVID-19 Appeal
What your urgent donation could do.
We're in an ecological emergency. Every day we lose to COVID-19 sets our work back. Your emergency donation would help bridge the gap in funds and help us to continue our work of reversing wildlife declines, and reconnecting people with nature. With your help projects could be kick started again.
We can tend and maintain natural areas to encourage wildlife to thrive. Our furloughed staff could return to work to do what they do best, wherever that might be. Put simply, we could begin the slow journey of recovery. These are unprecedented times. We need unprecedented support. Thank you.
Without extra support, local wildlife and nature will suffer.

Gloucestershire Wildlife Trust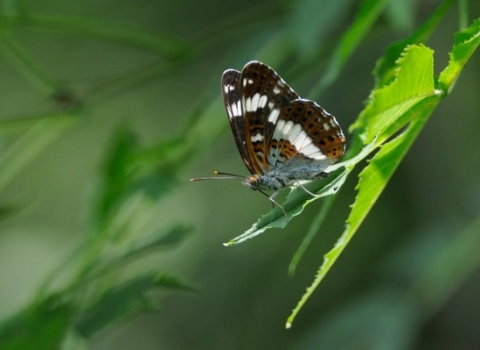 Please donate what you can
Wildlife is in crisis and for many of our local wildlife spots Gloucestershire Wildlife Trust is the only champion and line of defence. We play a vital role in pushing nature's recovery in Gloucestershire and we desperately don't want this work to be endangered.
Donate