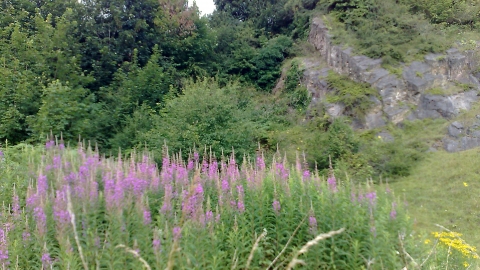 Plump Hill Dolomite Quarry
This nature reserve is an old dolomite quarry which was worked extensively at the turn of the century for road metal and kiln lime, leaving three steep rock faces. The quarry floor has been colonised by a varied collection of limestone grassland plants. It is a haven for birds and butterflies and offers a superb view across the Severn Vale to the Cotswold scarp.
Know before you go
Entry fee
No
Grazing animals
Yes
When to visit
Opening times
Open at all times
Best time to visit
All year round
About the reserve
A haven for birds and butterflies, this limestone grassland supports autumn lady's-tresses, white horebound, harebell, fairy flax, wild thyme and the rarer large thyme. The rock face supports hart's-tongue, wall-rue and maidenhair speenwort ferns. Near the ponds bog bean can be found. Buzzards and goswhawks have been seen overhead, and mammals such as deer and foxes frequent the area.
Contact us
Gloucestershire Wildlife Trust