The project is a partnership between Gloucestershire Wildlife Trust, Forestry England, Forest Research and Vincent Wildlife Trust. We are being supported by Forest Holidays and The Woodland Trust.
Dr. Cat McNicol
Cat is Gloucestershire Wildlife Trust's Conservation Projects Manager and manages Project Pine Marten in the Forest of Dean & Wye Valley. She joins the team with lots of experience in the field of reintroduction. Cat has a PhD studying the impact of pine martens on grey squirrels in Wales. This was in collaboration with Forest Research and Vincent Wildlife Trust.
Cat has a BSc in Zoology (University of Edinburgh) and an MSc in Conservation & Biodiversity (University of Exeter) and has studied and worked across the world, with a particular focus on mammals. Her interests lie in native species recovery and the impact on invasive species. She has spent time working, studying and volunteering in South Australia, Kenya and the Seychelles but her interests lie in British mammals and the restoration of their populations. Cat has a huge range of interests from animal behaviour, to landscape-scale species interactions and brings a wealth of pine marten specific knowledge to this project. Outside of work, Cat can be found doing Crossfit and training her new Labrador puppy Fern.
"This is a fantastic opportunity for me. Although species-specific conservation has its place, I am particularly interested in ecological restoration and the role that key species, such as pine martens, can play in helping to restore function and complexity to our natural environment."
You may find documents referring to Andrew Stringer. Andrew was the previous Project Manager and did a fantastic job getting the project up and running. From June 2019, Cat took over management and will oversee the project as the representative for Gloucestershire Wildlife Trust.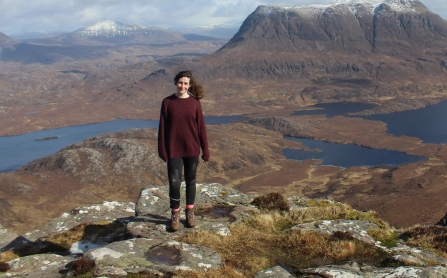 Josie Bridges
Josie is GWT's Pine Marten Project Officer and works closely with Cat to ensure the pine marten reintroduction in Gloucestershire is a success. Josie has many years of experience working with martens having previously worked on the Pine Marten Recovery Project with Vincent Wildlife Trust in Wales.
Josie has a black belt in camera trapping and radio tracking pine martens and is never found without jam, eggs, peanuts and spare batteries. She also brings with her a BSc in Conservation Biology and Ecology and a MSc in Biodiversity and Conservation from the University of Exeter. Josie has worked on mustelids for many years, starting off with radio tracking badgers at Woodchester Park and focusing her MSc dissertation on using camera traps to research latrine use of badgers.
Josie also spent time working for Lancashire Wildlife Trust as an Environmental Education Officer and has volunteered for many years with red squirrel work both in Lancashire and Mid-Wales. In her spare time Josie is an avid runner and fosters rescue dogs until they find a permanent home to go to.
'My favourite thing about working as a wildlife biologist and for GWT is the amount of time it allows me to spend outside in the forest. It's a real privilege to get access to the lesser known bits of the Forest of Dean and to call them my 'office'.'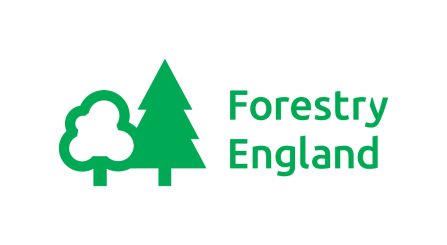 Forestry  England
Forestry England is responsible, as Government's forestry experts, for advising Ministers on forestry matters and for implementing forestry policy. We achieve this through the management of a 250,000 hectare estate and by enabling other landowners to protect, improve and expand their woodlands. Our mission is to protect and expand forests and woodlands and increase their value to society and the environment.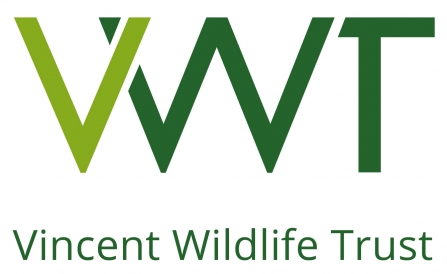 Vincent Wildlife Trust
The late Honourable John Vincent Weir (1935 - 2014) founded Vincent Wildlife Trust in 1975, to focus on those species in most need of help. The Trust is a charity applying specialist research and practical solutions to the conservation of mammals. For nearly 40 years the Trust has made major contributions to the conservation of otter, dormouse, water vole, pine marten, polecat and the bats.
The Woodland Trust
The Woodland Trust is the UK's largest woodland conservation charity. We have over 500,000 members and supporters and more than 1,000 sites all over the UK. We're standing up for woods and trees. We protect and campaign on behalf of this country's woods, plant more trees, and restore ancient woodland, for the benefit of wildlife and people. We want to see a UK rich in woods and trees, enjoyed and valued by everyone.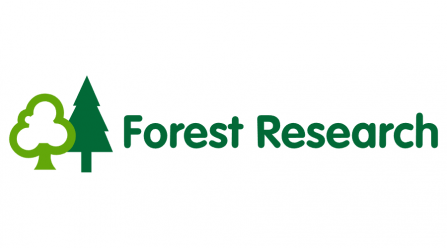 Forest Research
Forest Research is the research agency of the Forestry Commission and Great Britain's principal organisation for forestry and tree-related research. FR is internationally renowned for the provision of science, research, evidence, data and services in support of sustainable forestry.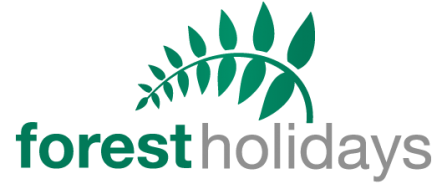 Forest Holidays
At Forest Holidays, our purpose is to create authentic experiences in Britain's amazing forests; connecting people, nature and local communities.
We are privileged to be situated in beautiful corners of the UK's forests. Our promise, hand in hand with our local partners, Forestry England, Forestry and Land Scotland and Natural Resources Wales is to help the forests thrive, so that they are better than ever for future generations.