Traditional orchards, although essentially a crop, can provide remarkable havens for wildlife. While modern orchards are planted with rows of low-growing, closely planted trees and short grassland, trees in traditional orchards were planted at low densities, were grazed with livestock and cut for hay under the wide canopy. Individual trees are long-lived and managed, and the ground layer is lightly used and free of chemicals.
The result is orchard grassland that often includes abundant wildflowers, and trees with veteran features, including rot holes, split bark and hollow trunks – beneficial for fungi and invertebrates – that may be subtly coloured with a range of lichens.
Orchards were planted with domestic apple trees and other fruit and nut trees from Roman times onwards, and became a well-established feature of most farms in apple-growing country. The apples and the cider produced formed part of farm-worked wages. The rise of cheap supermarket imports and a drive toward intensification saw the demise of many orchards from the 1950s onwards, but more recently this trend is reversing, with rising appreciation for local apple varieties, and for the social role of orchards as community projects.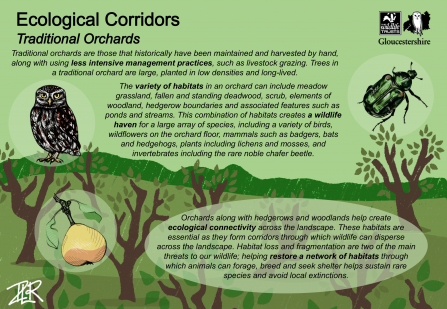 Whitminster Community Orchard
The Cotswold Canals Connected will provide a fantastic opportunity for local people to engage with wildlife through community-led conservation and biodiversity projects. One such project is the Whitminster Community Orchard, which aims to restore a traditional orchard that sits adjacent to the canal. The restoration of the orchard will create a greater sense of ownership of the natural environment amongst the local community and a greater responsibility for protecting and conserving it.
Over 75% of Gloucestershire's orchards have been lost in the past 50 years as farming practices have changed and land has been cleared for development. Earlier this year Anna Tarbet, the Canal Environment Manager, led a community orchard day to help local residents plant rare Gloucestershire apple trees, have a go at apple pressing, find out how to grow fruit trees and learn about the history of orchards.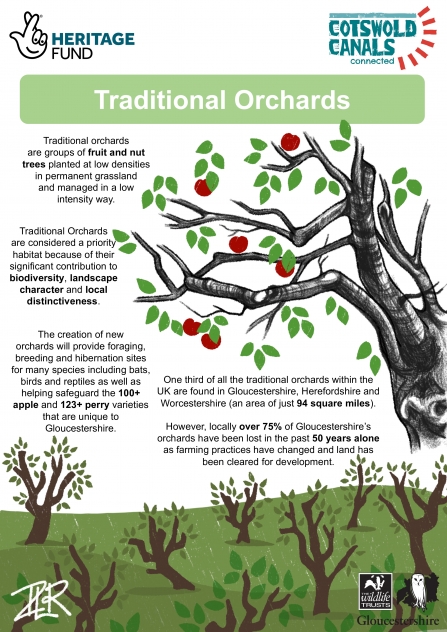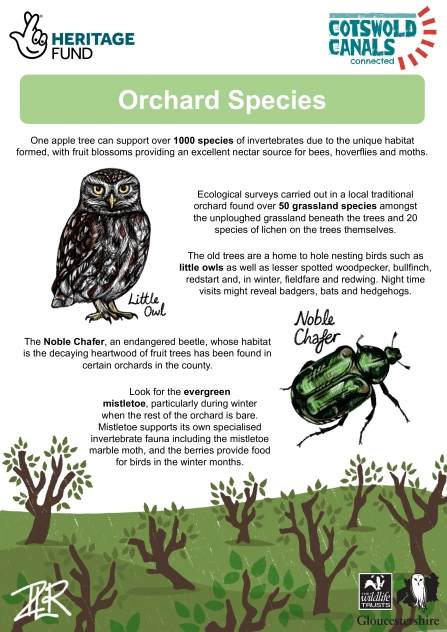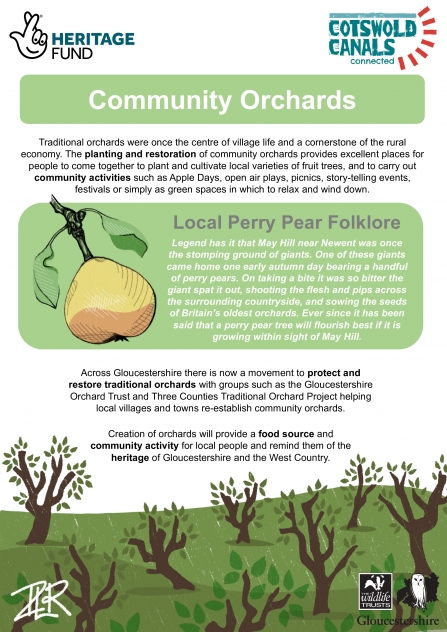 Traditional orchards are a remarkable haven for wildlife, offering an array of habitats that attract numerous species, including...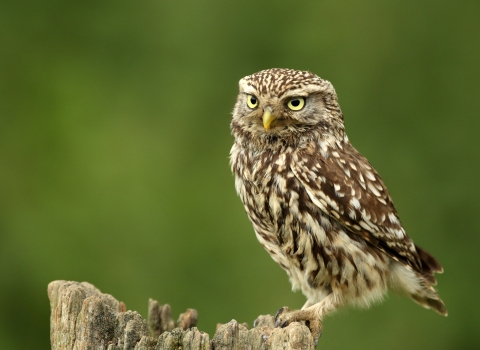 Little Owl
 Although mainly nocturnal, the little owl can be spotted in the day hunting invertebrates (especially worms), small mammals, reptiles, amphibians and small birds.
It is often seen perched a telegraph pole, an old parkland tree, along a hedgerow, or on a rock; from these positions, it quietly scans the ground for prey. When it spots something, it swoops down and catches its victim with either its claws or beak.
Little owls breed between March and August, forming monogamous pairs and nesting in hollow trees.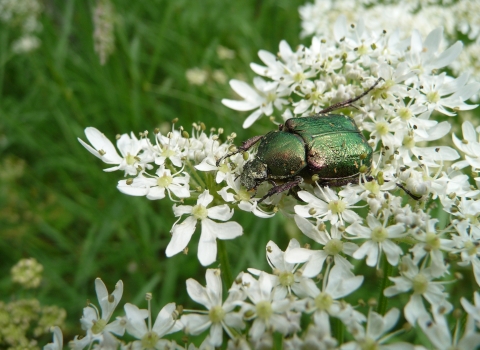 Noble Chafer
The Noble chafer is a rare, metallic-green beetle that can be found in traditional orchards. The larvae live in old, decaying fruit trees, where they take up to three years to develop into adult beetles.
Adults are on the wing for about six weeks from June to August, and feed on elders and umbellifers, such as Hogweed and Meadowsweet.
Mainly found in Worcestershire, Gloucestershire and Herefordshire, but also recorded in the New Forest, Oxfordshire and Kent.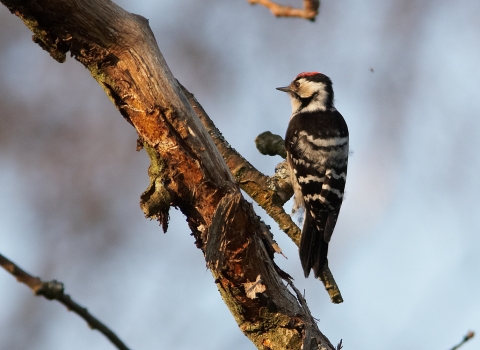 Lesser Spotted Woodpecker
The lesser spotted woodpecker is the smallest of the UK's woodpeckers and the least common of the UK's three species of woodpecker.
It is most often found in the tops of trees where it creeps along branches in search of insects. Its 'drumming' is much quieter and less vigorous than that of the Great Spotted Woodpecker; its presence is often only given away by this or their call.
The lesser spotted woodpecker is small in size, being not much bigger than a house sparrow. Males are black and white, with a red crown cap, and females are plain black and white. They both have a distinctive white ladder marking down their black back.