What is a Wilder Champion?
A Wilder Champion is a passionate individual who is keen to spread the messages of WilderGlos throughout the county. They will share information and encouragement about how to take action to help wildlife, from making changes in your community or back garden to providing ways in which people can have a lighter impact on the planet.
Champions can be from any walk of life, as long as you care about looking after and promoting natures recovery.
If you'd like to make a positive difference for wildlife and the environment at work, in your community, or anywhere else, you might already be a Wilder Champion and just not know it yet!
If you are interested in becoming a Wilder Champion please fill in the form below, or for more information please email wilderglos2021@gmail.com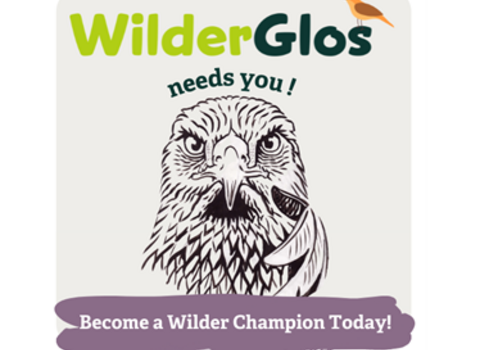 About the role
As a Wilder Champion you'll host a variety of public speaking sessions of which you'll organise using your passion and enthusiasm for wildlife as the hook.
Your Wilder Champion talks will explore the need and ability for rewilding spaces, from homes, places of work, businesses - all to encourage people to re-wild their communities and workspaces to build a greener future for us and the planet.
Both training and resources will be provided to you for your Wilder Champion journey.
Join the WilderGlos Family and give back to nature.