Join us for our first virtual AGM on Saturday 5 December 2020 at 10.30am.
Hear all about our work and listen to guest speaker Professor Dave Goulson talk about insects, their decline and why they matter - and why we should all be 'gardening to save the planet'.
Register below to take part and you'll receive a digital AGM pack, including joining instructions, details of the Special Resolution to be presented at the meeting, information about individuals standing for election and instructions on how to vote. You will also be able to submit any questions you may have ahead of the  AGM, but there will be opportunity for limited questions on the day.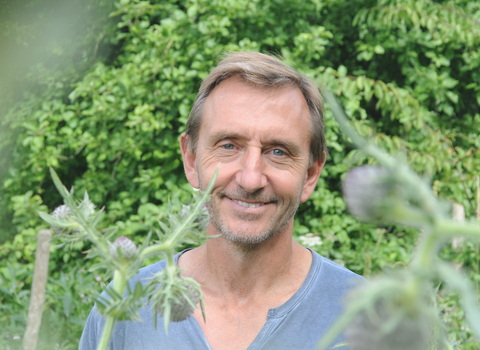 Professor Dave Goulson, on 'Gardening to save the planet'
Chances are there are bees, butterflies, hoverflies, moths, woodlice, centipedes, beetles, flies, wasps, spiders and much more, quietly living within a few paces of you. But for all their abundance, insects are in trouble. Global data shows that while humans have doubled our population in the past 40 years, the number of insects has been reduced by almost half. We are witnessing the largest extinction on Earth since the dinosaurs. At GWT we've been working with other Wildlife Trusts on a campaign Action for Insects to help tackle this crisis.
Dave is an award-winning conservationist and best-selling author. After a childhood chasing butterflies, Dave has dedicated his career to exploring the ecology and conservation of bees and other insects. He will take us into the fascinating and sometimes weird lives of the creatures who live right under our noses; in compost heaps, under our lawns and beneath the surface of our garden ponds. And he'll argue that our gardens could collectively form a vast network of tiny nature reserves where humans and wildlife can thrive together.