Gloucestershire Wildlife Trust is governed by a Board of Trustees.
The Trustees are directors of the company and trustees of the charity. They hold a legal responsibility for the Trust and determine overall vision, mission and strategy of the organisation.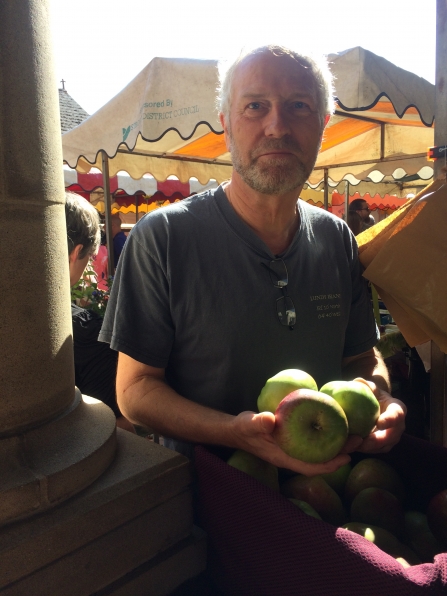 Chair: David Bullock
David was Head of Nature Conservation at the National Trust, where he led a wildlife adviser community of over 50 staff and helped develop policies on nature conservation and wildlife management issues. He is an ecologist with interests in conservation biology and exploring people-wildlife coexistence.  
He has lived in Gloucestershire, and been a member of GWT, for over 20 years. David is active with the county's bats and its Bat Group, contributing to three of the National Bat Monitoring Programme surveys in the county.  He is one of the editors of Conservation Evidence, an online journal which encourages papers from practitioners about what works (and what does not!) in their management for species and habitats.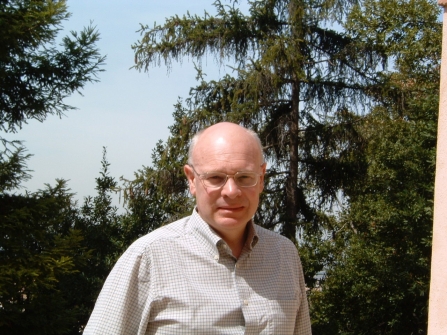 Vice-Chair: David Pepper
David retired in 2008 as the Director of GCHQ, where he spent almost all his career. Since then he has had a range of non-executive roles, including two years working with Gloucestershire County Council. His personal interests include walking, music, opera, family history, science (he was once a physicist) and natural history.
David and his wife have lived in Cheltenham since 1972, and they have developed a strong affection for the county and its countryside. They have been members of GWT for some years. David believes he can combine his professional experience and personal interests to help advance GWT's work.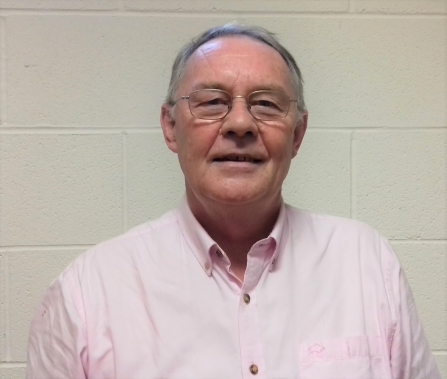 Andrew Bluett
A chartered surveyor by profession, Andrew began his career in the construction industry in Gloucestershire and London, then moved on to manage the licensed retail estates of Whitbread PLC and Enterprise Inns PLC before spending the last 7 years as a self-employed surveyor and consultant, specialising in the licensed retail sector.
He was born in the Forest of Dean and grew up on the banks of the River Severn; the Forest and Severn Vale are very close to his heart, but he knows, understands and has equal affection for the rest of Gloucestershire.
He became interested in wildlife as a very young child, maintained that interest for the whole of his life and has travelled widely in the UK and continental Europe, mainly studying birds but with a solid interest in all other wildlife.
Sally Byng
Sally has many years' experience of collaborating creatively with disabled people to increase access to places, spaces and communities. This continues through her current roles both as a Deputy Lieutenant in the county and as Chief Executive at Barnwood Trust, a long established Gloucestershire disability charity. She is in touch with many places, people and organisations across the county with whom Gloucestershire Wildlife Trust could collaborate and make a difference.
Amy Coyte
Amy has spent her career in wildlife conservation. Roles have included Chief Executive of the Bat Conservation Trust, Director of the BBC Wildlife Fund, Director of Communications for the Wildfowl and Wetlands Trust and Chair of Wildlife and Countryside Link. Amy is currently an Independent member of the Parole Board and a consultant environmental grant assessor. 
Amy's wildlife expertise lies in enabling people to appreciate, enjoy and value their natural heritage and landscapes.  She lives in Nailsworth and loves exploring Gloucestershire's beautiful countryside and rich natural heritage.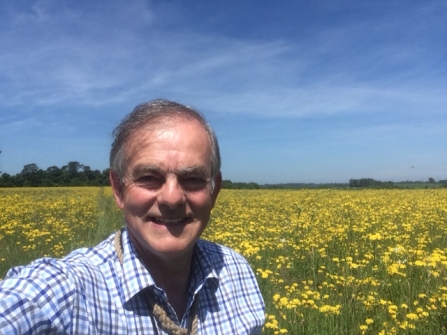 Nicholas Ford
Nicholas has lived in Gloucestershire for over 25 years, where he worked as a Land Agent, first at Berkeley Castle and then as CEO of The Ernest Cook Trust, a land-owning educational charity, where he developed the use of the Trust's resources for direct educational purposes, taking the curriculum outdoors: such an approach to education is a particular interest of his.
Nicholas has had a lifelong interest in the countryside, its workings and the natural world: he has had considerable involvement in land management involving the protection and enhancement of natural assets; he now works part-time as a consultant in the rural property and charity sectors.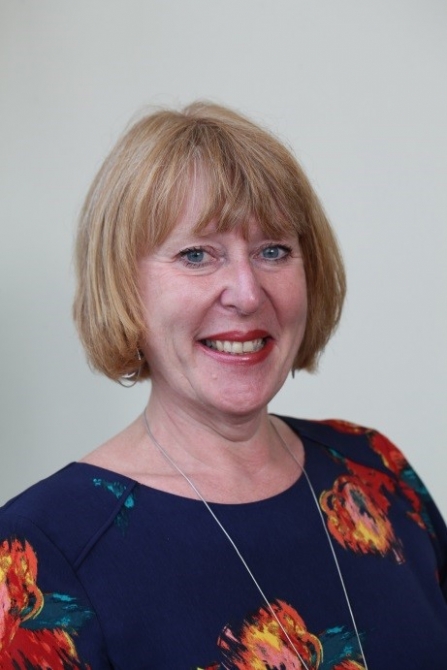 Jane Furze
Jane worked for Cheltenham based multinational Kraft Foods for over 20 years as a marketing and communications professional. Since leaving Kraft she has worked predominantly in the charity and public sectors, expanding her marketing expertise to include event leadership and fundraising. She has held Director and CEO roles at Cheltenham Festivals, has run RHS Malvern Spring Festival and is currently Director of Public Engagement at The University of Warwick. In her spare time she enjoys walking, gardening and reading.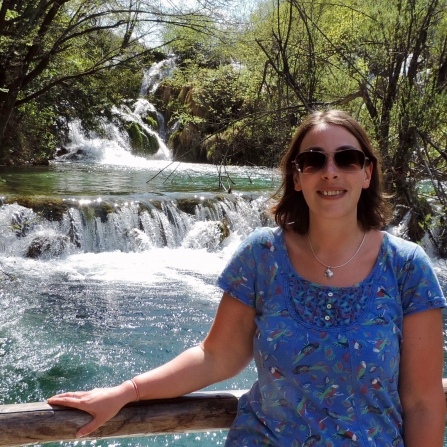 Anne Goodenough
Anne is an academic at the University of Gloucestershire, where she teaches and researches all aspects of wildlife ecology and conservation. She is course leader for the MSc Applied Ecology programme and contributes to undergraduate teaching on the Biology, Animal Biology, Ecology and Environmental Science degrees.
She has written over 50 research papers on topics as diverse as climate change impacts on birds, optimal timing of bat surveys, conservation of dormice, distribution of hedgehogs and camera-based monitoring of trees.
Having lived in Gloucestershire for over 20 years, Anne likes nothing more than exploring its flora and fauna, usually armed with both binoculars and camera.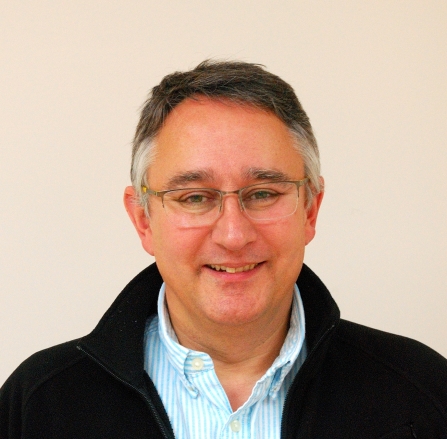 Martin Horwood
Martin was MP for Cheltenham from 2005 until 2015, and tried to champion environmental issues including more ambitious climate change targets, the new Local Green Space planning designation and more sustainable flood management and planning. He previously worked in charity fundraising and management as Director of Fundraising at the Alzheimer's Society and as a fundraising manager at Oxfam. He is also a trustee of the Cheltenham Trust which now manages the town's main sporting and cultural assets.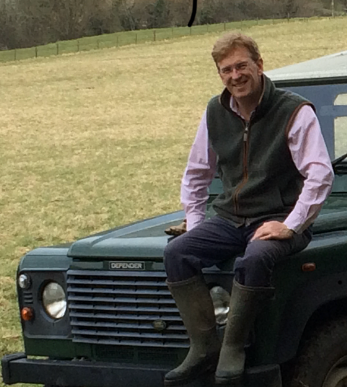 David Jones
An engineer by profession, David has held a number of senior positions in the energy sector, both as a strategic and financial investor, most recently at Allianz, leading its renewable energy investment platform. His personal interests include walking, wildlife conservation and small scale farming. Having grown up in Gloucestershire and living in the county most of his life, David is passionate to conserve its wonderful natural heritage.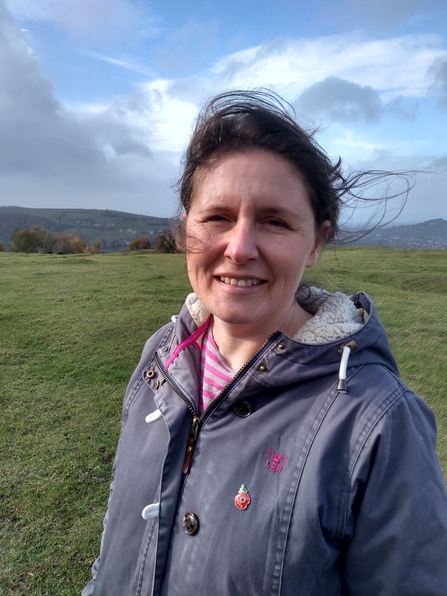 Nicola Spencer
An accountant by profession, Nicola originally studied Biology at Bristol University, followed by a masters degree in Environmental Sciences, so conservation has been close to her heart for a long time. Following training with EY, one of the Big Four accountancy firms, she has spent almost 20 years in the charity sector, including 13 years as Director of Finance at WWT, the national wetland conservation charity based at Slimbridge.  Whilst there, her responsibilities gradually grew to include legal matters, governance, IT and human resources, and she now fulfils a similar role as Director of Finance and Resources at the Marine Conservation Society.  Nicola believes that good governance and financial management are essential to ensure that charities are as effective as possible - perhaps now more than ever.  She has lived in Gloucestershire for 14 years and loves getting out into the countryside with her young family.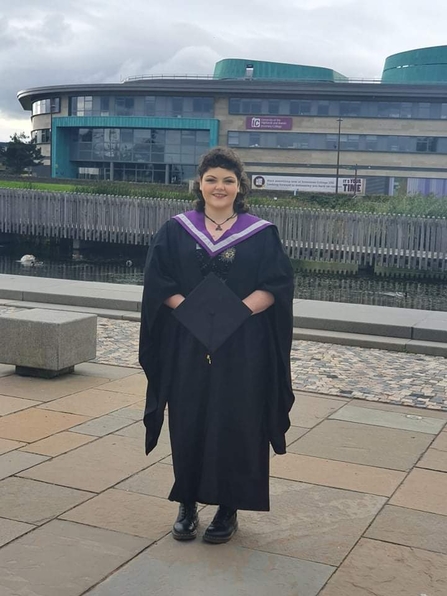 Jess Thorne
Jess recently moved back to her hometown, Yate, after living in Inverness while studying Environmental Science at the University of the Highlands and Islands. The wonder of the natural world is her utmost inspiration, and she has always dreamt of a career which allows her to continue experiencing it and preserving it. Jess's academic interests include ancient woodland ecology, conservation grazing, sustainable land management, and ecosystem restoration.
Jess intends to provide the Board of Trustees with a well-rounded, informed, young person's perspective on the immediate and forecasted environmental issues her generation faces, locally and globally. She is determined to accurately represent the concerns and hopes of the young population of Gloucestershire, and ensure that these are considered at high level decision making within GWT, and beyond.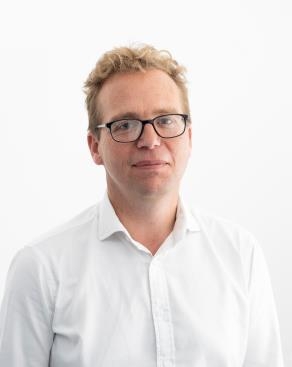 Richard White
A Rural Chartered Surveyor by profession, Richard is a senior director in a consultancy that practices across Gloucestershire and wider region with particular interests in rural recreation, land management, environmental stewardship, regenerative farming and other sustainable land uses. He is heavily involved with Natural Capital schemes in the area.  Richard has also worked at an international level on sustainable farming projects for the Department for International Development in Central Asia.  His personal interests include walking, running and wildlife conservation. Although not a native to Gloucestershire he has worked across the county since 1996.