Create a Wilder Gloucestershire with us
Together we can create a Wilder Gloucestershire and help nature's recovery
Gloucestershire is a beautiful place and is still home to some remarkable wildlife. But here, and throughout the UK, wildlife is in decline. Across the country 1 in 10 species are threatened by extinction and in Gloucestershire, we have lost 70% of our traditional orchards, and only small fragments of wildflower meadows remain. 
It's not too late to bring our wildlife back
We've reached a point where our natural world is in critical condition and needs our help to put it into recovery. It's not too late to bring our wildlife back, but we must act now. Join the campaign and find out how you can help nature's recovery. 
Our Manifesto for a Wilder Gloucestershire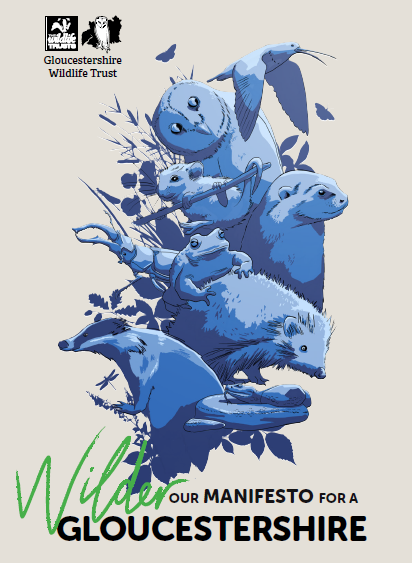 We have lost so much but there is still time to put Gloucestershire's nature back into recovery. This is such a critical moment for wildlife that Gloucestershire Wildlife Trust felt we had to take action.
This is our Manifesto for a Wilder Gloucestershire. It is not just for us, it's for everyone who cares about the future of the county. It draws upon the knowledge we have gained from nearly 60 years in wildlife conservation and the wisdom of our 28,000 members and 500 volunteers. Many of the ideas came from Gloucestershire's young people.
Yes, I want to help create a Wilder Gloucestershire!
Quick actions for time poor people 
Are you keen to do something but short on time? Here are our top tips for quick actions that will make a difference and can be fitted in around a busy life. 
How can I help create a wilder Gloucestershire?
Ideas if you can spend an afternoon making a difference
And if you're a dedicated rewilder

Join a conservation volunteering group and spend a few hours each month helping to look after a local wild place or monitoring local wildlife.  

Speak to your neighbours about putting small holes through garden fences to create a hedgehog highway or (even better) replace fences with a hedge. 

Ask your local Parish Council or ward councillor for permission to rewild part of a local green space. 
Make time to take a young person outside in nature
Top Tip:
Check that your washing machine connection is not polluting your local river with washing detergent:  
Washing detergents usually contain phosphates, which if not properly treated can cause rivers to become toxic, which impacts a broad range of aquatic wildlife. If you have a missed connection your used washing water could be flowing straight into your local river. Use our handy guide to check your connections.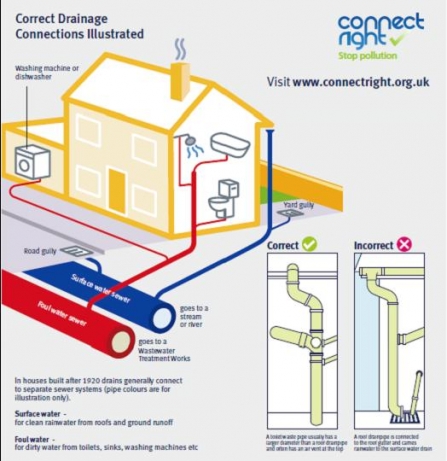 Ask your local school about its commitment to outdoor learning 
Did you know that OFSTED looks for schools to provide outdoor learning opportunities? Good quality outdoor learning contributes significantly to raising standards and improving pupils' personal, social and emotional development. If your school is not providing sufficient outdoor learning the pupils are missing out.  
Email your school to ask what opportunities they provide for pupils to learn in natural surroundings. If there are few opportunities then direct them to the learning resources and activities provided by Gloucestershire Wildlife Trust.
We are part of something much larger
Wildlife Trusts across the UK have joined together to show how we can all secure nature's recovery, wherever we live, by taking simple actions.
Sir David Attenborough, Stephen Fry, Catherine Tate, Alison Steadman and Asim Chaudhry are backing the Wild Trusts and have provided voiceovers in this short film, a heartfelt reimagining of The Wind in the Willows. The film shows how the much-loved characters in Kenneth Grahame's children's classic are affected by the modern world.