Farming and Wildlife
We work with farmers and land managers to help restore natural systems alongside effective food production. Our specialist staff provide advice to farmers, landowners, local communities, water companies and other environmental organisations on how to best manage an array of habitats for the benefit of wildlife. We offer in-depth knowledge of current legislation and can share expert knowledge for the management of specialist species. We provide advice on grant applications and land management schemes that provides funding to deliver effective environmental management.
Through projects, our team regularly undertakes advisory visits and assists with land management using contractors and volunteers to help farmers and landowners restore and connect habitats at a landscape-scale. The restoration of our land and wildlife is vital if we are to secure an environment that provides nutritious food, clean air and water, resilience to flooding and drought, places of recreation and enjoyment, supports rural tourism and economies, and reduce the impacts of climate change. In order to achieve these public goods, we offer advice and deliver management on the following themes: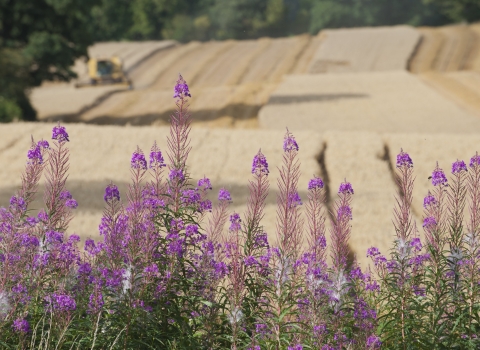 Soil Health
 Healthy soils are vital to grow food, help store carbon that mitigates against climate change, hold back floodwater and support a wealth of biodiversity from fungi to earthworms. Any land management business is dependent on good soil health and if soils are continually degraded through damaging land management practices then we will not be able to grow food or drink clean water. Similarly, if the natural fertility of our soils is reduced then insect populations and other wildlife will not be supported, and populations will continue to decline.
To help restore the natural health of our soils we encourage farmers and landowners to adopt good soil management practices, for example: increasing organic matter, sound rotations and maintaining cover.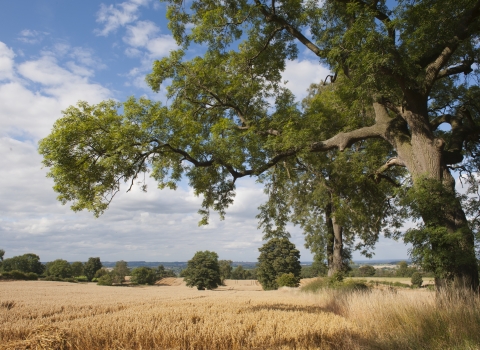 Ecological Connectivity
To allow wildlife to disperse through a farmed landscape it is essential that farmers and landowners help restore existing natural habitats and find ways to connect these habitats together using natural corridors, such as hedgerows and flower-rich field margins so that wildlife can disperse across the farmed landscape.
Hedgerows are recognised as being important for many endangered and rare species, and are therefore a priority for conservation management. They create a wind barrier which prevents soil erosion, block pesticides from entering water courses and increase water infiltration into the ground during floods.
Farmers and land managers can help reverse the severe declines of insect pollinators and in turn safeguard essential pollination services. Farmers who create a patchwork of habitats that offer the provision of food, shelter and nesting opportunities will help ensure pollinator populations are supported into the future.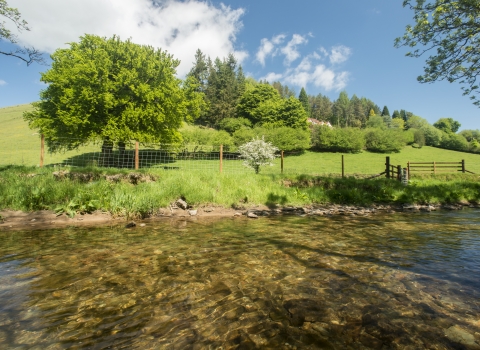 Water Quality and Natural Flood Management
We provide advice on water friendly farming practices that avoids damaging our river and streams. Poorly maintained farm tracks and gateways create a pollution pathway for chemicals, fertilisers and excess sediment to runoff into nearby rivers and streams. We advise farmers and landowners to fence off watercourses to prevent cattle from poaching ground that can lead to erosion, increased siltation and over-wide channels.
We also carry out Natural Flood Management work through installing leaky dam structures, constructed from felled bankside trees to create a lattice across that stream that allows free passage of water in normal flows but holds back water during high rainfall events. Natural Flood Management techniques help reduce flood risk in a catchment, reduce sedimentation, restore natural habitats for the benefit of riparian wildlife and help make catchments more resilient.