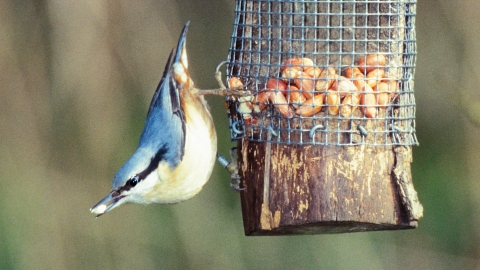 A great place to come to admire one of the remaining marshlands in the Forest of Dean. Cannop Bridge Marsh has a wealth of butterflies, dragonflies and damselflies in the summer and is a great place to try to spot nuthatches, treecreepers, woodpeckers and reed buntings.
Know before you go
Entry fee
No
Grazing animals
Yes
Walking trails
Visitors are encouraged to avoid the wetter parts of the site and follow the many suitable tracks through the rest of the area.
When to visit
Opening times
Open at all times
Best time to visit
All year
About the reserve
Butterflies, dragonflies and damselflies are abundant at this site, so summer is a great time to visit to try to catch glimpses of silver-washed fritillaries or delicate large red damselflies. Mandarin ducks, reed warblers, moorhen, mallard, coot and breeding reed buntings can be found using the marsh area. It's a pleasure to try and catch nuthatch, chiffchaff, wood warbler, treecreeper, marsh tit, pied flycatcher, redstart, and great spotted woodpeckers in the woodland areas. The main feature of the marsh is club-rush which forms dense stands together with bulrush, great willowherb and common reed. The alder and birch wood stand on the drier areas. Common spotted-orchid, marsh pennywort, valerian, skullcap and creeping jenny can be found.
Contact us
Gloucestershire Wildlife Trust