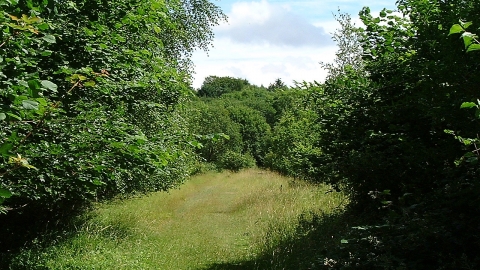 Chedworth nature reserve is a great site for geologists and wildlife lovers alike. Chedworth reserve is a section of the disused Cheltenham to Cirencester railway line. The reserve takes the form of a woodland ride, with expanses of beech woods on either side of the railway line. Walking left from the entrance you will eventually reach the tufa, a petrified spring, and railway tunnel that is home to many species of bat.
Know before you go
Entry fee
No
Grazing animals
No
Walking trails
Follow the public footpath by the Villa into the wood and the Reserve entrance. Please be careful as the embankment steps are steep.
When to visit
Opening times
Open at all times
Best time to visit
All year round
About the reserve
Walking right from the entrance you will enjoy glimpses into the enormous Chedworth Woods with huge beech, oak and hazel trees. At intervals along the track cuttings expose the different layers and features of geology such as the fossil-filled oolitic limestone that makes up much of the Cotswolds. It is also home to some of the most accessible and best exposures of cuttings from Middle Jurassic period sequences in Great Britain.
Contact us
Gloucestershire Wildlife Trust