Are you ready to be the next eco-warrior of our time?
In 2019, all councils in Gloucestershire declared a climate emergency, committing to net zero and cutting emissions by 80% by 2030. To tackle the climate crisis, Gloucestershire Wildlife Trust has launched a brand new, interactive website to help you take action for nature and reduce your impact on this singular planet we call home. WilderGlos will empower Gloucestershire residents to take action and do their bit to help the county reach its net zero target. 
 
Please tell me more! 
 
WilderGlos allows you to design your own profile and take part in actions to help wildlife and nature both as an individual and as part of local teams (based on where you live). Once you have completed an action, you are awarded green points which help you climb the WilderGlos leader-board. At the end of the month, the five individuals with the most green points will be awarded an eco-friendly goodie bag for all their hard work! The WilderGlos site is a brilliant source of information on how to help nature and wildlife thrive within the county and how to reduce your carbon footprint. The site also provides friendly, local competition and encourages you to spend time outside, which is great for both your physical and mental health.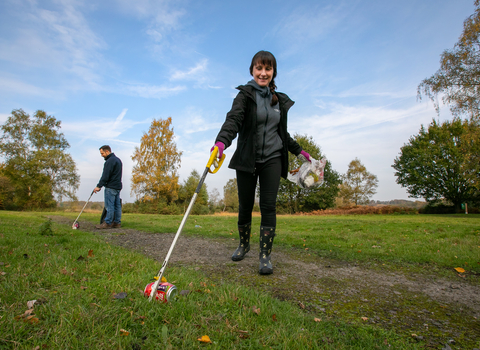 WilderGlos Resources and Toolkits
On top of our platform we have a wealth of resources and toolkits available free to download. These resources will help you go that extra mile within your community. Band together with like minded neighbours and see what you can do to bring wildlife and nature back into your neck of the woods!
WilderGlos Toolkit
The WilderGlos Newsletter