There is a need for more housing – but the challenge is not just about building new homes. We need to create places where people want to live, work and play; places where people can enjoy the environment around them; and places where people can enjoy happier and healthier lives.
People value living in places which are close to nature. As well as providing the space where wildlife can thrive, green infrastructure supports wellbeing in people and also provides cost effective ways to manage water naturally and prevent flooding. 
We are working with developers and planners to create a common understanding of what constitutes high-quality green infrastructure (GI). This way we can secure the benefits to people and wildlife, without provision for the natural environment being regarded as a hold up to development.
What is green infrastructure? 
Green infrastructure is an essential component of livable and sustainable places. It includes parks, play areas, nature reserves and street trees, as well as rivers, ponds, sustainable drainage systems and other water features.
What is the challenge?
There is a substantial body of research demonstrating the multiple benefits of GI to people and wildlife. In Gloucestershire and the West of England, there is also a considerable amount of guidance on the planning, design and delivery of GI. Despite this, what is delivered on the ground can be extremely variable and opportunities for delivering high-quality GI are often missed. There is also a huge challenge around securing long-term benefits for people and net gains for wildlife through management and maintenance.
How can Building with Nature help meet this challenge? 
Building with Nature sets a new standard for high-quality green infrastructure.
Developed through a Knowledge Transfer Partnership between Gloucestershire Wildlife Trust and the University of the West of England, Bristol, Building with Nature brings together the evidence and existing good practice guidance, creating a set of principles that planners and developers can work towards to more effectively and consistently deliver high-quality green infrastructure. 
Why do you need Building with Nature? 
Whether you are engaged in planning a new development or creating policy guidance, you have to demonstrate that you have considered how you will protect and enhance existing green infrastructure features, and create new green infrastructure features, within the area of your development scheme or policy.
Building with Nature provides a clear set of standards and a technical user guide to help applicants to the benchmark evidence how their development or policy meets the benchmark standard for high-quality green infrastructure.
The benchmark can be used to certify a development scheme at different stages from pre-application, and through to post-construction maintenance; and can be used to certify a final publication of a policy document.
An applicant to Building with Nature can be awarded 'candidate' status based on pre-construction plans, but the full award can only be given post-construction/after publication to ensure that the scheme or policy delivers high-quality green infrastructure.
How can Building with Nature improve your offering? 
Building with Nature can be used to communicate to your customers or key stakeholders that you are serious about providing the best possible natural solutions to benefit people and wildlife.
There is evidence to show that people are happier and healthier when they live in a place with good access to quality green infrastructure, and wildlife can flourish when habitats are connected to each other and designed to enhance biodiversity.
In this way, if you are successful in your application to the benchmark, you can promote your development or policy using the Building with Nature award.
When should Building with Nature get involved? 
As soon as possible. Building with Nature can provide experts at the early stages of design, planning and consultation.
By including Building with Nature at the earliest stage you will be able to promote the benefits of GI to your funders, stakeholders and more importantly, your potential buyers.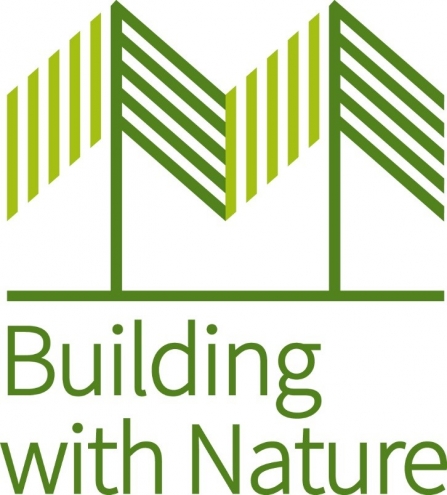 Get in touch 
If you would like to find out more about Building with Nature certification or have any questions about the benchmark, please look at the Building with Nature brochure below, call 01452 383333 or contact us by email.